Audi Lease End Journey
As your Audi lease comes to an end, we want to ensure you are aware of all your lease-end options and answer any questions you may have – regardless of where you originally leased your Audi.
Understanding that your vehicle needs may have changed, no matter what options you have or have not considered, we are here to assist you at Audi Long Beach.
• Are you looking to lower your payment?
• Are you working from home and driving less?
• Are you looking to consolidate your household vehicles?
• Is your next lease payment or registration due?
If you answered "yes" to any of these questions, we have programs and options available to you that we can customize to meet your every need.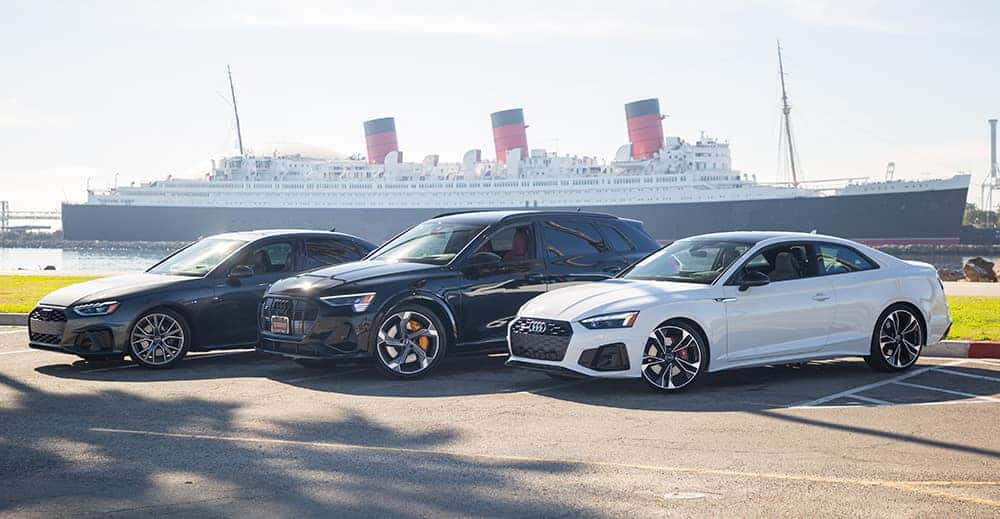 We will pay you $500 for your lease return!
---
Regardless of where you leased your Audi, we'll pay you $500* when you return your lease with us!
---
How To Maximize the Resale Value of your Audi
Looking to trade or sell your vehicle? At Audi Long Beach, you'll maximize the resale of your Audi, since we understand the true value of your Audi vehicle. Here's a few key factors we consider during an appraisal inspection:
Service History
Have you done all your required services?
Your vehicle's service history can provide tremendous insight and information when determining its worth. Did a Factory Authorized Service Center complete your maintenance? Have all your services been documented, reflecting consistent care and a trouble-free history? Only an Authorized Audi center has access to your comprehensive vehicle records, which should positively be accounted for when researching the value of a vehicle.
Tires, Accessories and Other Add-Ons
Is your vehicle a base model or fully loaded?
Do you have a RS line? Do you have Diamond Stitched Napa leather when 98% of the cars have Napa Leather? Was your car a custom order, rare color, or limited edition model? Was your specific build configuration one of 30 sold on the entire West Coast? Every single vehicle has a story which influences the value. Our in-house luxury market-focused buyers will be able to decode your vehicle's story using the factory production records, internal service histories, and specific and targeted supply and demand trends.
How much are your custom wheels and accessories worth?
Many customers add specialty wheels, aftermarket body kits, or proprietary performance kits to their cars. Mass market car buying farms will not account for any of this, as vehicle personalization doesn't fit within their limited scope funnel. Fletcher Jones has over 75 years of luxury market experience. We know the value and difference between a Koni adjustable suspension and Bilstein, Vossen wheels and Enkei, Brabus, and Renntech.
Trading In With Fletcher Jones
Have you done all your required services?
Whether you decide to trade-in your vehicle to Audi Long Beach, or simply sell us your car – we look forward to assisting you with all your vehicle needs. Get started with a quick online appraisal and receive your Fletcher Jones Instant Cash Offer today.
Have a Question?
Our team is available to assist you with every step along the way. It's the Fletcher Jones Difference.
Call us at 562-610-4000 today.